ABOUT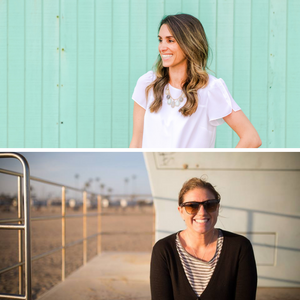 A long time coming.
Childhood friends, Jill Griffin & Amanda McCrowell, have been creating businesses together since before they could drive. Rooted in a desire to grow their shared hobbies and interests beyond just the two of them and the walls of their own homes, The Gilded Shell was born.
 Advocates for sun, sand, and the sea as a means to restore the soul - they decided to bring the idea of that coastal cure and belief that the world is your oyster to every piece they create - with just a touch of gold… because they simply couldn't resist.
Giving Back
At The Gilded Shell, we are committed to helping protect the home of our beautiful oysters. 
Each year we will be donating a portion of our proceeds to charities/local organizations who work to develop innovative solutions to protect our oceans and waterways.
Hand Crafted in the USA
Each shell is hand selected, each bead is hand painted, and each piece is hand crafted off of the Florida and Virginia Coast.